New 2021 Tahoe For Sale in New Jersey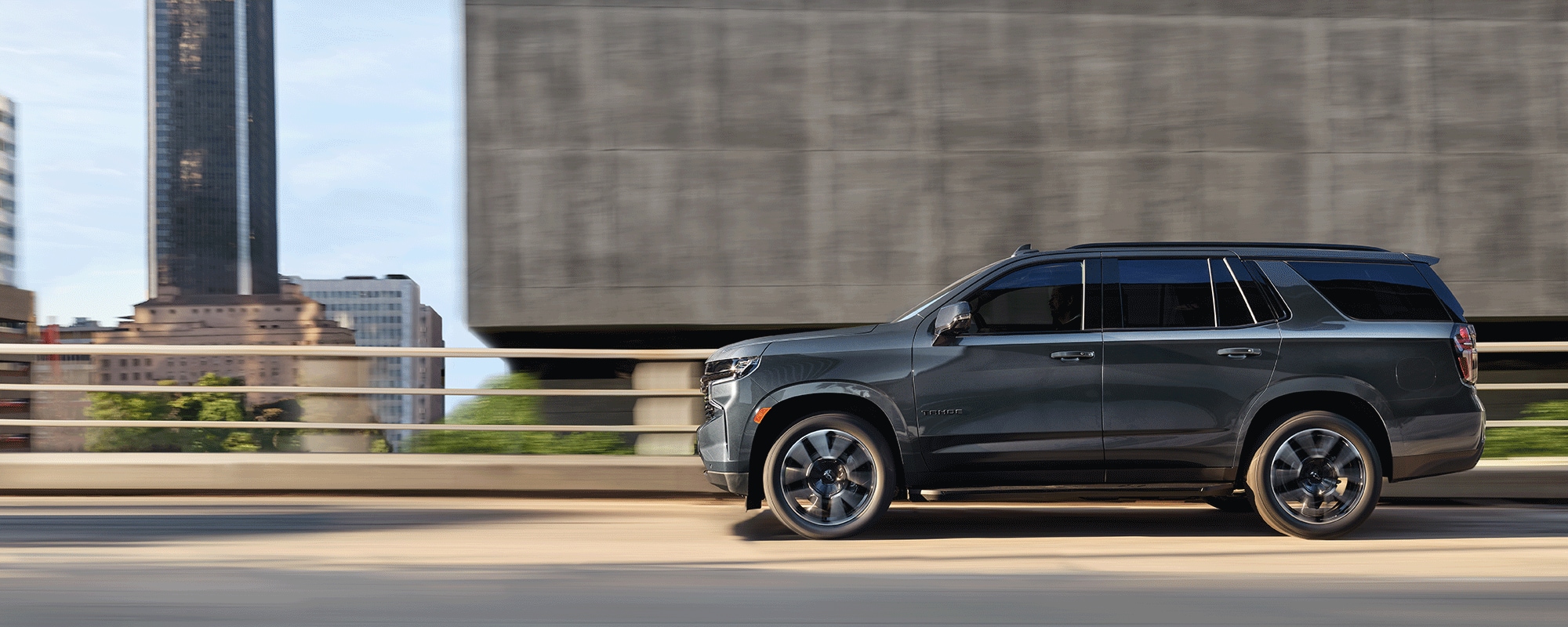 The Chevrolet Tahoe
is at Schumacher Chevrolet of Denville
---
At Schumacher Chevrolet of Denville, located nearby to the Denville, Montville, Morristown, Dover and Parsippany, NJ areas, we urge you to check out all of the impressive features that the Chevrolet Tahoe has to offer up. This amazing model is a great fit for those of you that are looking to enjoy adventure through and through, and to take on the world with ease. The Tahoe is a massive SUV that will have your back through and through. Check out some of the reasons why this model is such a great option, and then reach out to us today to enjoy the test drive.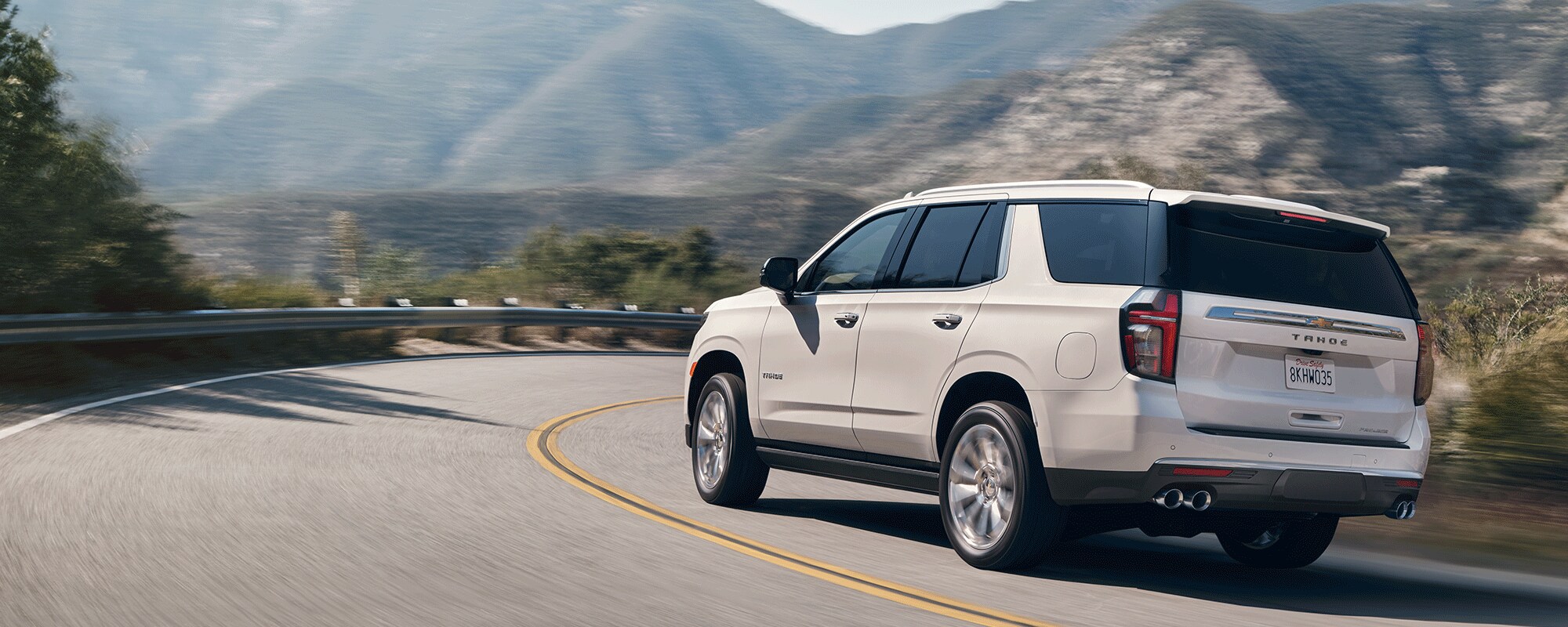 EXTERIOR DESIGN
---
The exterior of this vehicle is another great feature to check out. This model features a clean and sleek design. Whether you are taking the Tahoe of the beaten path, or just racing down the highway to work, you will look good. The Tahoe also shows off with access to several unique color options, making it easy for this vehicle to fit in with your unique style and personality. Finally, with a chiseled body and aerodynamic design, you can easily feel as good on the road as you look.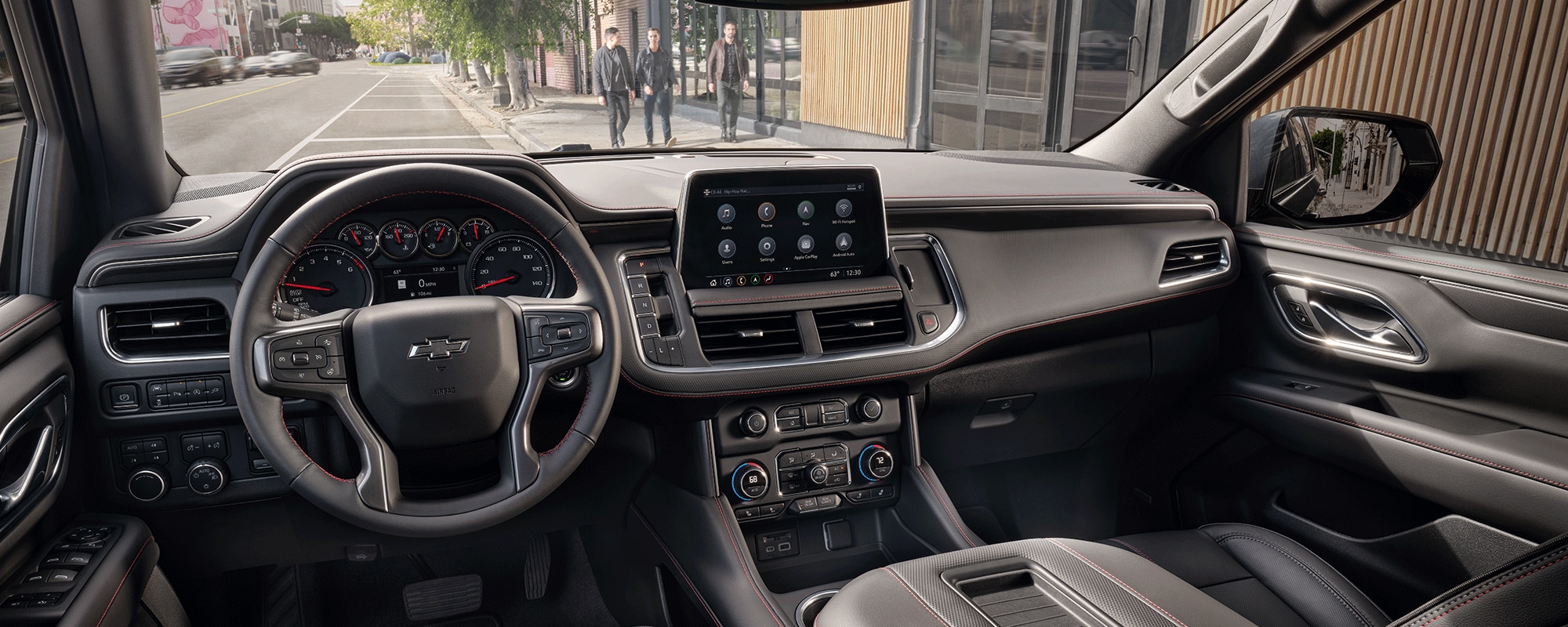 EXCITING INTERIOR
---
An exciting interior is another great option to turn to. This vehicle gives you access to plenty of impressive features, as well as a long list of exciting options to make the interior a top-notch place to spend time. With this beauty, you will have plenty of head and leg room, as well as a vast cargo space to make road trips and adventures possible.
We also love the collection of small item storage, which will allow you to really remain organized throughout every trip. You will always have the right place for your phone, wallet, keys, mask, road maps, pocket change and so much more. This storage is thoughtfully designed and properly hidden to ensure the best overall experience. Finally, with access to the latest and greatest technology, you will have no trouble at all reaching out to friends and family while on the go.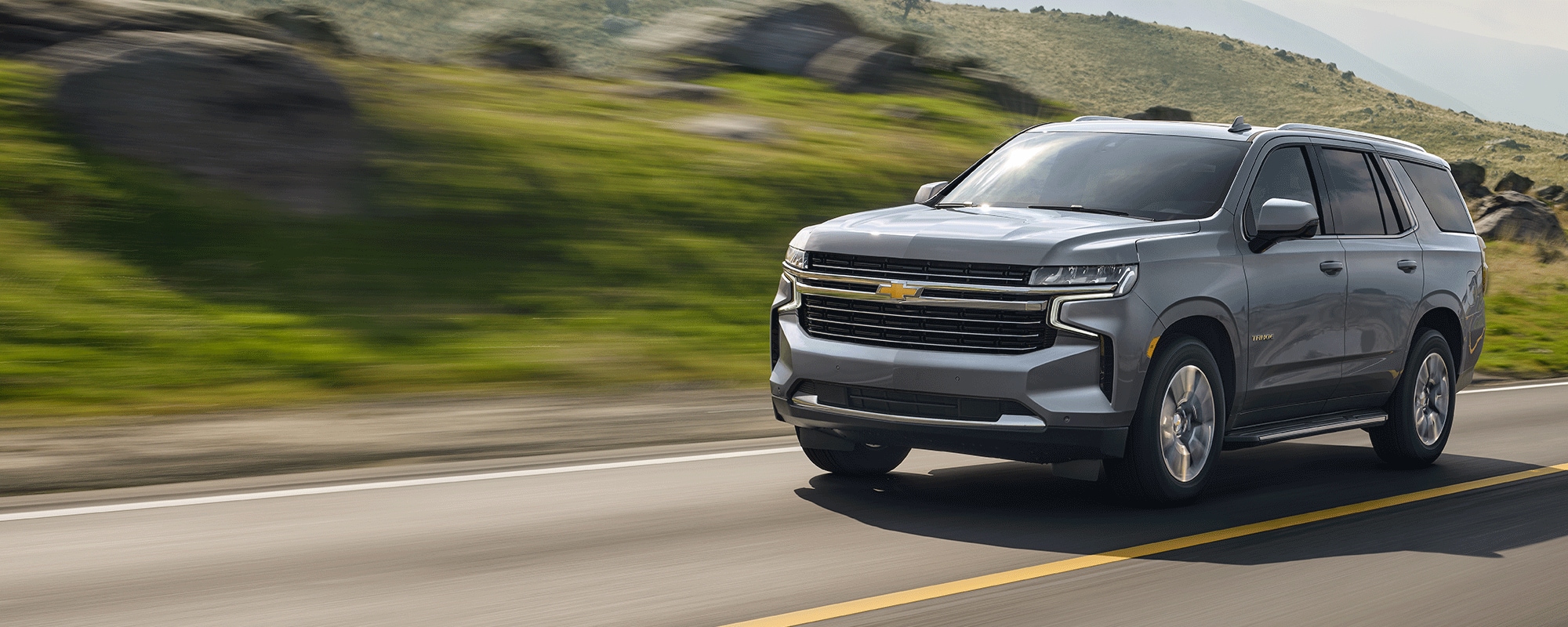 IMPRESSIVE PERFORMANCE
---
One of the reasons that we really love the Chevrolet Tahoe, is because of the performance aspects that the vehicle offers up. This model is a great fit for those of you that are looking to enjoy time on the road, and feel good about it too. With the Tahoe, you can expect a whopping 420 horsepower, as well as reliable fuel efficiency. This model shows off with up to 15 miles to the gallon in the city, and up to 20 miles to the gallon on the highway. We also love how much this model can haul, and the added towing capability really allows you to bring along all the gear you'll need.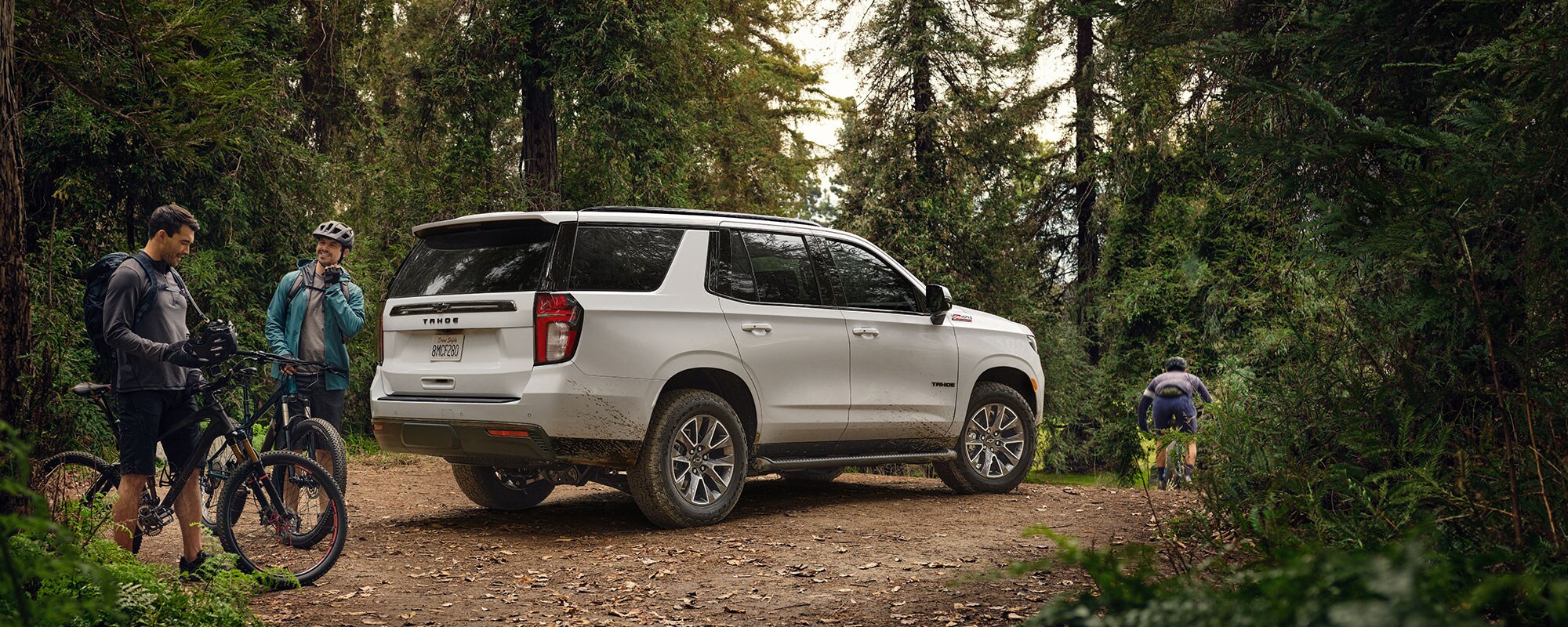 SAFETY OPTIONS
---
Keeping you safe is arguably the most important feature that a vehicle can offer up. With the Tahoe, you will be rightfully excited about the safety options. This model features standard Automatic Emergency Braking, standard Forward Collision Alert, standard Front Pedestrian Braking and so much more. With this vehicle it is easy to feel comfortable and confident no matter where you are headed.
At Schumacher Chevrolet of Denville, happily serving the Denville, Parsippany, Montville, Morristown, and Dover, NJ areas, we urge you to check out all of the impressive reasons why we are a great place to turn to. We welcome you to reach out to us today with any questions or concerns, or to give us a call to schedule a test drive in the Chevrolet Tahoe. We love this vehicle and know that you will too!